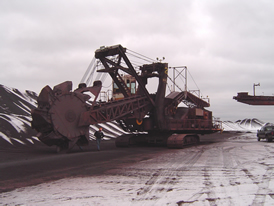 Rulmeca Corporation Company Information...
Mission Statement
To enable operators and engineers to benefit from the use of Rulmeca Motorized Pulleys in bulk handling, food processing, and unit handling conveyor systems by providing timely sales, local US assembly, and service at a reasonable price.

Company Profile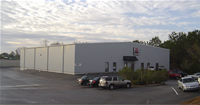 With our Motorized Pulley assembly shop, warehouse, and corporate office in Wilmington, North Carolina, we work through a network of independent distributors and local service providers in the United States as well as Central and South America. As a wholly owned subsidiary of Rulmeca Group, headquartered in Bergamo Italy, we are a direct liaison between our customers and Rulmeca Germany, our Motorized Pulley center of excellence in Aschersleben, Germany.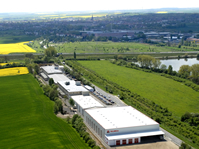 "Establishing the U.S. corporation enables Rulmeca Group to meet the unique needs of the bulk materials handling market and strategically follows the acquisitions of Precismeca and Interroll bulk handling component manufacturing facilities," said Mike Gawinski, Rulmeca Corporation President.

Rulmeca Group
Rulmeca Corporation is one of the many companies in the international Rulmeca Group. Rulmeca facilities manufacture motorized pulleys and conveyor idlers for mining, processing, and transporting bulk materials such as taconite ore, phosphate rock, C&D debris, granite, and limestone. For more information, use the links below to contact any of our affiliated companies.

Company Contact Information
Telephone

910-794-9294 and 910-794-9295

FAX

910-794-9296

Postal address

6508-B Windmill Way, Wilmington, NC 28405 , USA

Electronic mail

General & Technical Information: sales-us@rulmeca.com
Sales & Customer Support: sales-us@rulmeca.com
Webmaster: sales-us@rulmeca.com

Authorized Sales Representatives to Bulk Market

Authorized Sales Representative to Food Processing & Unit Handling Markets