A graduate of UNCW Cameron School of Business, Jeremy not only brings his education, but also years of relevant experience to our sales team.  As a key part of our sales team, Jeremy will offer customers The Rulmeca Advantage.  That's what we all of strive to offer…every day.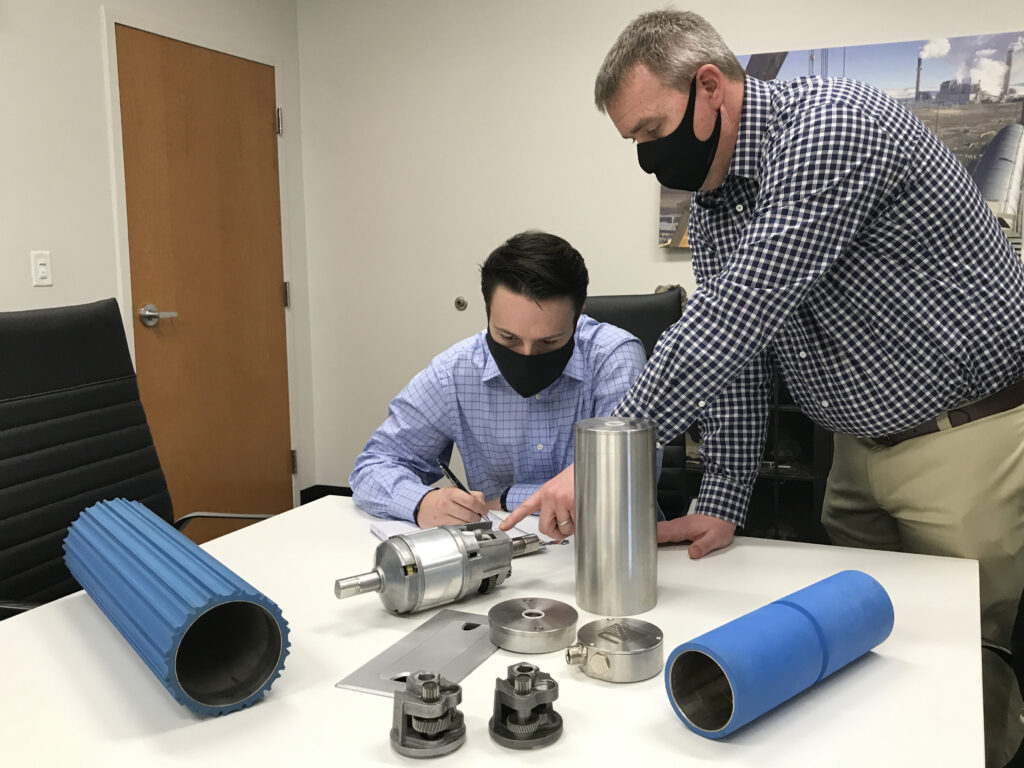 Brian Vrablic, Director of Sales & Marketing, explains how Rulmeca's Motorized Pulleys offer customers the advantages of compact size, light weight, hermetic seal, and hygienic exterior.  Jeremy will explain to customers why Rulmeca Motorized Pulleys are safer, more reliable, and easier to maintain than exposed drive systems.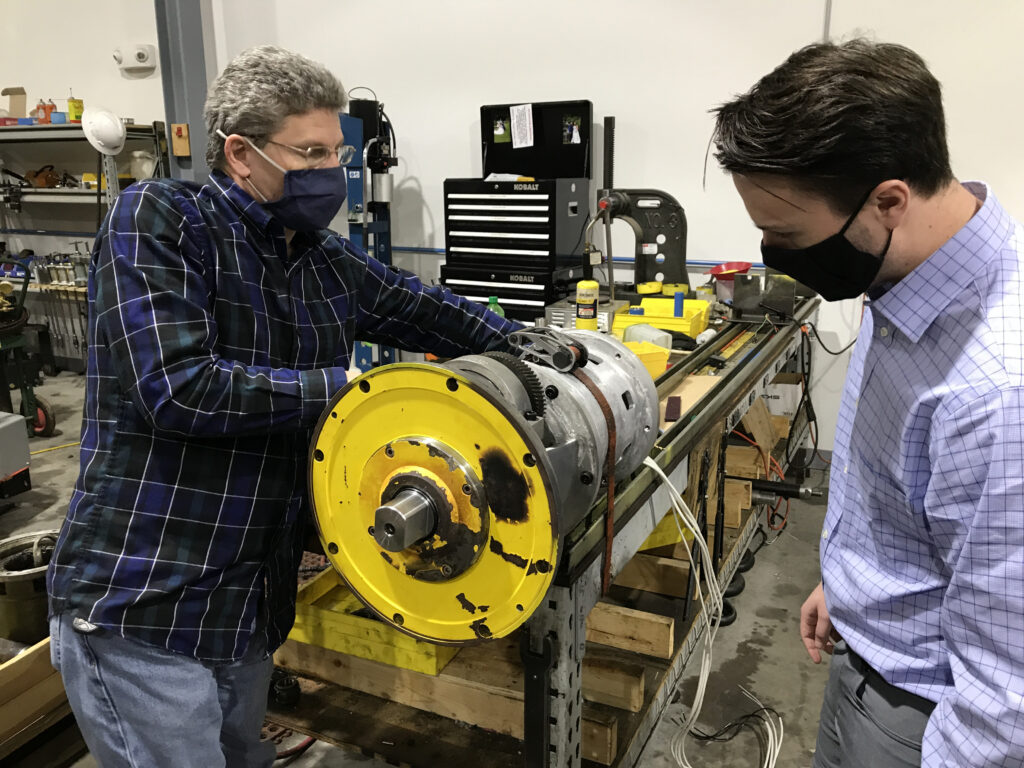 Jay Graham, Director of Operations, shows Jeremy how we repair old or damaged Motorized Pulleys, explaining how our stationary gearmotor rotates the pulley shell to drive a conveyor belt.  The discussion included a review of features such as hermetic seal, built-in mechanical backstop, and synthetic oil (good for 50,000 hours of operation).