Rulmeca Corporation hosted a free Motorized Pulley Sales Seminar for distributors, sales representatives, and Rulmeca Canada colleagues at its Wilmington, NC facility on May 16 and 17, 2019.  The instructors enabled all participants to understand Rulmeca Motorized Pulley technology and gave them powerful conveyor drive problem-solving tools.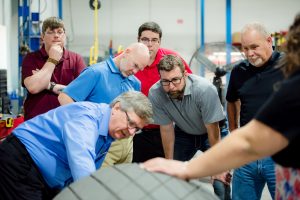 Mike Gawinski uses an actual working model of a Rulmeca model 800HD to demonstrate how to connect power and control circuits in the terminal box of the Motorized Pulley.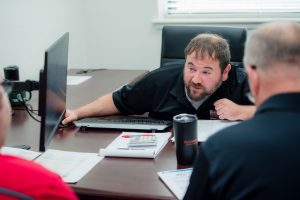 Steve Forbes coaches his team on how to use the Rulmeca conveyor power calculator, catalog, and website to select the optimal Motorized Pulley during the group exercise.