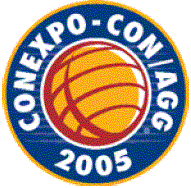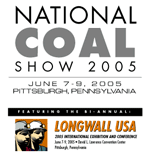 © 2004 by RULMECA Corporation
FOR IMMEDIATE RELEASE

National Coal Show/Longwall Show
Rulmeca Corporation to participate in international coal mining exhibition...
WILMINGTON, NORTH CAROLINA, June 3, 2005 -- Rulmeca Corporation will display Motorized Pulleys and related bulk handling products to the international mining industry at the National Coal Show/ Longwall Show in the David L. Lawrence Center, Pittsburgh, PA from June 7-9, 2005.
As North American members of the international Rulmeca Group, Rulmeca Corporation will staff BOOTH #418.
The Rulmeca booth will feature a full scale Motorized Pulley cut-away and free engineering design programs as well as brand new movies and product literature.

For More Information Contact:

Rulmeca Corporation
6740-E Netherlands Drive, Wilmington, NC 28405
Tel: 910-794-9294
FAX: 910-794-9296
Internet: jgraham@rulmecacorp.com