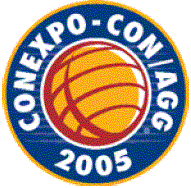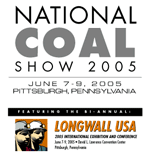 © 2004 by RULMECA Corporation
FOR IMMEDIATE RELEASE

CONEXPO-CON/AGG 2005®
Rulmeca Corporation to participate in world construction show...
WILMINGTON, NORTH CAROLINA, March 15-19, 2005 -- Rulmeca Corporation will display Motorized Pulleys and related bulk handling products at the CONEXPO-CON/AGG 2005, "the world's largest international gathering place for the construction and construction materials industries," in Las Vegas, Nevada from March 15 through 19, 2005.
As North American members of the international Rulmeca Group, Rulmeca Corporation will staff BOOTH #8904 in SOUTH HALL 1.
The Rulmeca booth will feature a full scale Motorized Pulley cut-away and free engineering design programs as well as brand new movies and product literature.

For More Information Contact:

Rulmeca Corporation
6740-E Netherlands Drive, Wilmington, NC 28405
Tel: 910-794-9294
FAX: 910-794-9296
Internet: jgraham@rulmecacorp.com