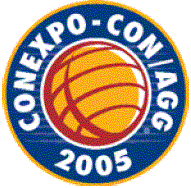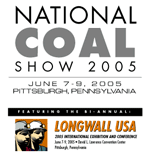 © 2004 by RULMECA Corporation
FOR IMMEDIATE RELEASE

Rulmeca Corporation Produces "Abrasion and Corrosion" Movie
Motorized Pulley Applications and Animation are featured...
WILMINGTON, N.C. (March 5, 2005)
Rulmeca Corporation, a leading global manufacturer of Motorized Pulleys for bulk handling, recently produced another movie explaining the company's Motorized Pulley concept.
The second in a series of movies, this 5 minute presentation explains how Rulmeca Motorized Pulleys offer superior performance in abrasive and corrosive environments. A

vailable in DVD and videotape formats, the movie also presents an animated explanation of how the company's regreasable labyrinth seals work.

"This short video will help plant designers and managers to quickly grasp how our Motorized Pulley can help them and will be invaluable to our distributors as they present this technology to plant operators throughout our market,"

said Rulmeca Corporation President, Mike Gawinski.

The movie shows how the drive's sealing system prevents ingress of dust and liquid contamination in environments such as salt mining, coal mining and preparation, ore mining and processing, ocean dredging, fertilizer production, and fossil-fuel power production. The hermetically sealed enclosure increases system reliability while the self-lubricating gearbox design reduces costly maintenance expense.

T

he presentation highlights special options for abrasive and corrosive environments including labyrinth seals, thicker paint, nickel plating, stainless steel, and ceramic lagging.

Rulmeca motorized pulleys come in a variety of standard dimensions and options to be customized depending on application. Pulley diameters range from 8.5" to 31.5" with powers ranging from 0.5 to 180 HP. Maintenance is minimal, requiring an oil change only every 10,000

operating hours or five years of single shift operation.

To order a copy of the free movie or more information about Rulmeca Corporation, please contact Mike Gawinski at 910-794-9294; or fax 910-794-9296; or write RULMECA Corporation at 6740-E Netherlands Drive, Wilmington, NC 28405.

Rulmeca Corporation, headquartered in Wilmington, NC, was established in 2003 to serve the North American bulk materials handling industry. The Rulmeca Group manufactures motorized pulleys and conveyor idlers for mining, processing, and transporting bulk materials such as taconite ore, phosphate rock, C&D debris, granite, and limestone. Rulmeca production facilities are located in Italy, Germany, Canada, Spain, France, United Kingdom, Portugal, Venezuela, and Thailand.