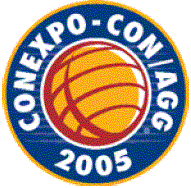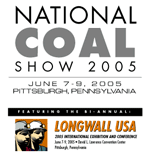 © 2004 by RULMECA Corporation
FOR IMMEDIATE RELEASE

Rulmeca Motorized Pulleys Power Russian Railway Equipment
Motorized Pulleys help clean Russian railway ballast…
WILMINGTON, N.C. (February 22, 2005)
—Rulmeca Group, a leading global manufacturer of components for bulk handling, announced the successful use of the company's Motorized Pulleys by Kaluga Works "Remputmash," an enterprise of the Ministry of Railways of the Russian Federation.
Kaluga Work's Type 1200 is a huge rail-mounted self-propelled Ballast Cleaner equipped with 19 Rulmeca Motorized Pulleys in three diameters (15.75", 19.64" and 24.8".) Driven by 3 phase AC electric power these Motorized Pulleys provide a variety of HP and belt speeds in the system. Kaluga Work's Type 700 ballast cleaner uses 9 Motorized Pulleys

in 8.5", 12.64", and 15.75" diameter.

Rulmeca Motorized Pulleys,

which are built specifically for belt conveyors, are designed with the motor and gearbox hermetically sealed in the steel shell, making them compact, reliable, and safe in harsh environmental conditions.

Applications include all bulk conveyor operations. Rulmeca Motorized Pulleys have a higher efficiency than many exposed drives due to fewer frictional losses allowing efficiencies of up to 97%. Maintenance is minimal, requiring an oil change only every 10,000 operating hours or five years of single shaft operation. Being lighter than most exposed overhung drives, Rulmeca's Motorized Pulleys can help reduce the cost of a conveyor's structure because the weight is evenly distributed within the conveyor frame.

For More Information Contact:

Rulmeca Corporation
6740-E Netherlands Drive, Wilmington, NC 28405
Tel: 910-794-9294
FAX: 910-794-9296
Internet: jgraham@rulmecacorp.com