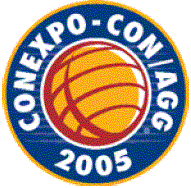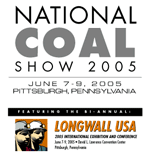 © 2004 by RULMECA Corporation
FOR IMMEDIATE RELEASE

Jay Graham named Product Manager
WILMINGTON, N.C. (October 28, 2003) —Rulmeca Corporation, a leading global manufacturer of motorized pulleys for bulk handling, recently announced the appointment of Jay Graham to Bulk Materials Handling Product Manager. Mr. Graham joins Rulmeca after its acquisition of Interroll Corp's Bulk Materials Handling Unit.
In July 2003, Rulmeca established its US headquarters in Wilmington, NC after combining business from Interroll's bulk handing unit with that of Precismeca Corp, which it also recently acquired. Mr. Graham was previously employed by Interroll's Bulk Handling Unit for more than 12 years and holds valuable experience in motorized pulley assembly, repair, troubleshooting and applications engineering.
"Jay is an electronics engineer who also holds marketing experience, making him a great asset to the Rulmeca team," said Rulmeca Corp. President, Mike Gawinski. "Our strategy is to establish Rulmeca as the premier manufacturer of motorized pulleys for bulk handling in North America and Jay has the expertise to help us do it."
Mr. Graham's responsibilities will include product sales, training, service and marketing of Rulmeca's motorized pulleys (formerly known as JOKI*), conveyor idlers, and pulleys.
ABOUT RULMECA
Rulmeca Corporation, headquartered in Wilmington, NC, was established in 2003 to serve the North American bulk materials handling industry. The Rulmeca Group manufactures motorized pulleys and conveyor idlers for mining, processing, and transporting bulk materials such as taconite ore, phosphate rock, C&D debris, granite, and limestone. Rulmeca production facilities are located in Italy, Germany, Canada, Spain, France, United Kingdom and Thailand.
*JOKI is a trade name of Interroll Corp.

For More Information Contact:

Rulmeca Corporation
6740-E Netherlands Drive, Wilmington, NC 28405
Tel: 910-794-9294
FAX: 910-794-9296
Internet: jgraham@rulmecacorp.com