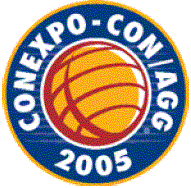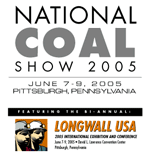 © 2004 by RULMECA Corporation
FOR IMMEDIATE RELEASE

To Serve US and Mexican Bulk Materials Handling Industry
WILMINGTON, NORTH CAROLINA (October 24, 2003) — Rulli Rulmeca S.p.A., Bergamo, Italy announced the founding of RULMECA Corporation in Wilmington, North Carolina. Operating as a wholly owned subsidiary of the Rulmeca Group, RULMECA Corporation will sell and service all Rulmeca Group products in the U.S. and Mexican bulk materials handling market.
Products include Rulmeca motorized pulleys (formerly known as JOKI* Motorized Pulleys) as well as Precismeca and Rulmeca belt conveyor idlers and pulleys.
"Establishing this U.S. corporation enables the Rulmeca Group to meet the unique needs of the bulk materials handling market and strategically follows the acquisitions of the Precismeca and Interroll bulk handling component manufacturing facilities," said Rulmeca Corporation President, Mike Gawinski.
Rulmeca Group now operates ten manufacturing facilities in North & South America, Europe and Asia.
ABOUT RULMECA
Rulmeca Corporation, headquartered in Wilmington, NC, was established in 2003 to serve the North American bulk materials handling industry. The Rulmeca Group manufactures motorized pulleys and conveyor idlers for mining, processing, and transporting bulk materials such as taconite ore, phosphate rock, C&D debris, granite, and limestone. Rulmeca production facilities are located in Italy, Germany, Canada, Spain, United Kingdom, Thailand, Portugal, France, and Venezuela.
*"JOKI" is a registered trade name of Interroll

For More Information Contact:

Rulmeca Corporation
6740-E Netherlands Drive, Wilmington, NC 28405
Tel: 910-794-9294
FAX: 910-794-9296
Internet: jgraham@rulmecacorp.com