Rulmeca Corporation is pleased to announce that the company's Wilmington, NC facility is authorized to affix the NSF mark (as complying with NSF/ANSI/3-A 14159-1 and all applicable requirements) on drum motors for the meat and poultry processing industry.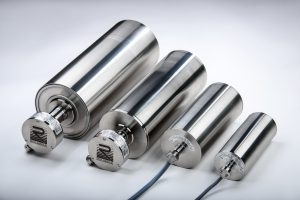 NSF certified Rulmeca drum motors include models 80LS, 113LS, 138LS, and 165LS.  These units are ideally sized for compact food processing equipment and systems.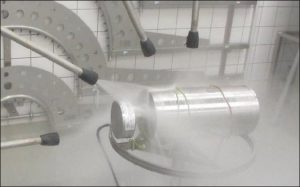 Included in the Rulmeca drum motor technology certification is the improved sealing system, adhering to the IP69 DIN 60529 standard.  Essential to resisting infiltration during washdown, these seals are tested and certified at 4″ to 6″ at various angles with 176°F water at 2,150 psi for 30 seconds.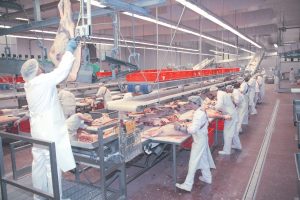 Rulmeca drum motor, with IP69 seals, are providing reliable service for this Danish meat processor.