Rulmeca Corporation kicked off its sponsorship of the University of North Carolina at Wilmington (UNCW), Cameron School of Business, "Center for Sales Excellence and Custonmer Delight" with a tour of the Marketing Department.  Brian Vrablic and Mike Gawinski met with adminstrative staff and faculty members and explored areas of mutual interest.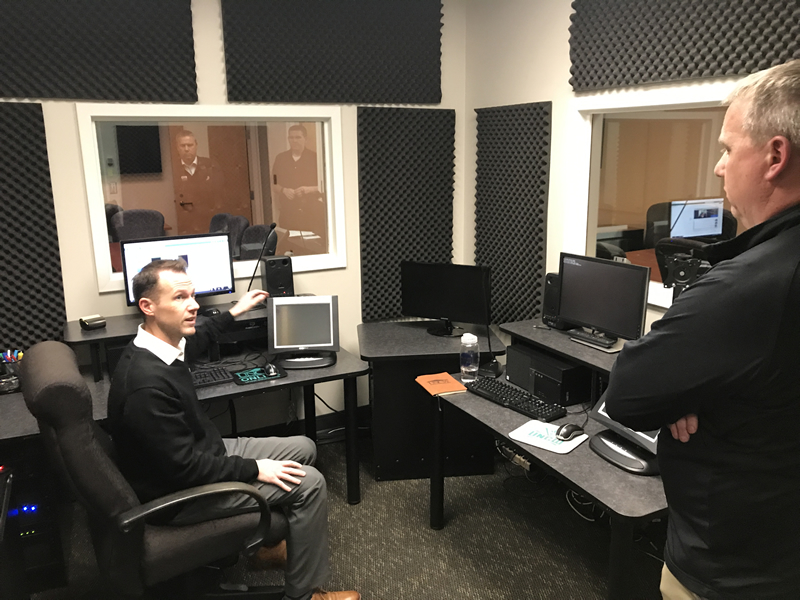 With several UNCW alumni already working at the company, Rulmeca Corporation has accelerated its recruiting efforts at the Cameron School of Business by agreeing to serve as one of the corporate sponsors.  Photo shows Matt Lastner Ph.D., Assistant Professor of Marketing, explaining to Brian Vrablic how the department uses video equipment to help students hone their salesmanship skills.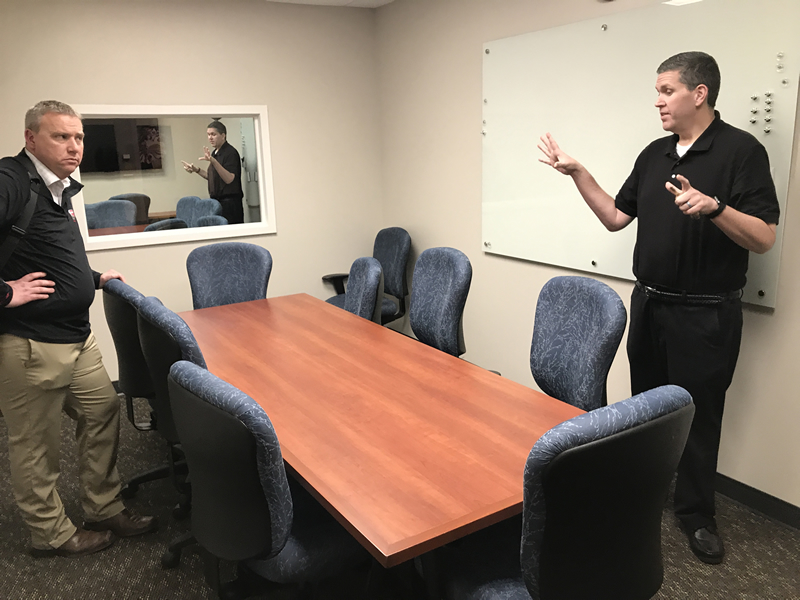 Brian watches as Mark Pelletier Ph.D., Assistant Professor of Marketing, explains how instructors use the conference rooms, equipped to do live video streaming and recording in progessively challenging sales role-playing exercises throughout each semester.