Along with our German colleague, Markus Selent, we have standardized our CNC programming processes to accommodate a wide variety of pulley shell diameters, roller lengths, and profiles.  Left to right, Markus Selent, Charlton Jernigan, and Jay Graham.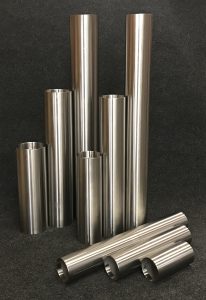 Through continuous refinements of the production processes, Rulmeca Corporation is able to produce high quality shells in both stainless and carbon steel, held to tight tolerances, for models 113LS, 138LS, and 165LS (4.5″, 5.5″, and 6.5″ diameters, respectively) in a variety of roller lengths (RL).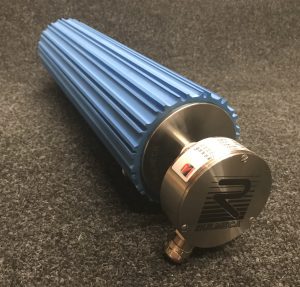 Our food grade profiled laggings have been proven to be a necessary upgrade to food processing conveyors.  Food producers have increased their efficiencies and hygenic environment with direct drive belts powered by Rulmeca's IP69 NSF approved platforms.  Rulmeca is able to produce food grade blue and the standard food grade white lagging profiles.