Construction of Rulmeca Corporation's new building is progressing well.  We will soon have a concrete floor.  Jay Graham points out the floor power receptacle, which will soon power A/V equipment in our new conference room.  Joining Jay during the April 20 "inspection" are (L to R) Charlton Jernigan, Tim Tappenbeck (from Rulmeca Germany), Mike Gawinski, and Brian (Lone Ranger) Vrablic.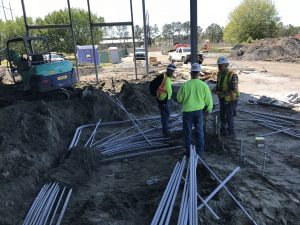 Jay and Charlton inspect the electrical conduits in early April to prepare for the concrete pour.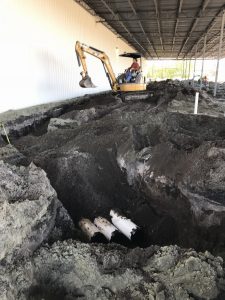 Plumbers and electricians prepare utilities prior to the concrete pour.