CONEXPO-CON/AGG 2023, the largest trade show in North America with more than 135,000 visitors this year, was a great success for Rulmeca.  The Rulmeca team on day one was delighted with the number of booth visitors.  It consisted of (left to right) Nick MacKenzie, Greg Murphy, Fabio Ghisalberti, Brian Vrablic, and Zach Laymon.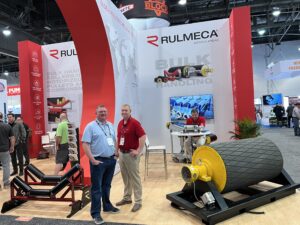 Traffic at our booth was heavy.  Jason Wyland of Rapat Corporation visited with Brian Vrablic to find out the latest information about Rulmeca Motorized Pulleys and discuss future projects.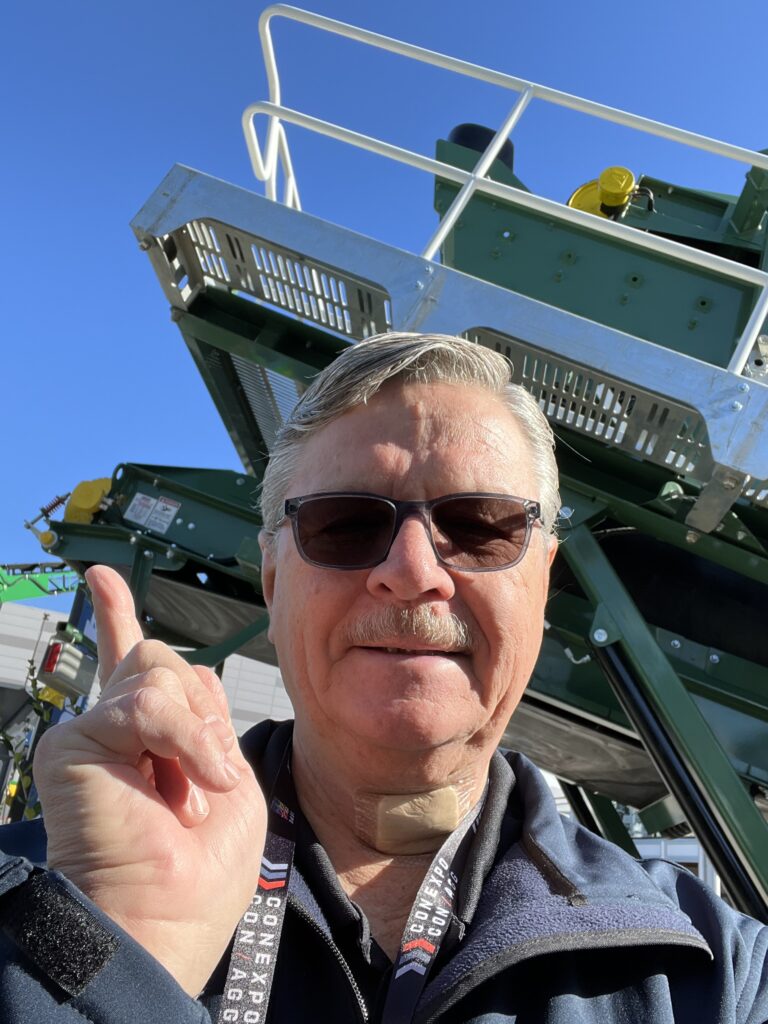 Rulmeca Motorized Pulleys have been preferred by mobile crushing & screening OEMs for more than 20 years.  Here, Mike Gawinski takes a selfie in front of a Lippmann Milwaukee mobile crushing/screening plant to point out the Rulmeca drives at the two conveyor discharges.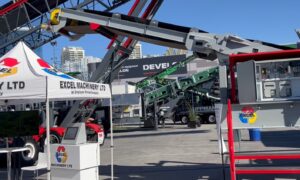 Note the Rulmeca Motorized Pulley installed on the Excel Machinery mobile crushing/screening plant.  Thanks for displaying our product Excel!